OmniShave Shave Butter Features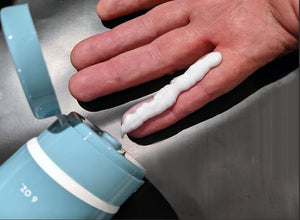 Only Small Amount Needed
You don't need more than 2 inch squeezed stripe of OmniShave Butter because you aren't rinsing during your shave (which typically washes away lubrication before your shave is finished) so a little OmniShave Butter lasts until the end of your shave.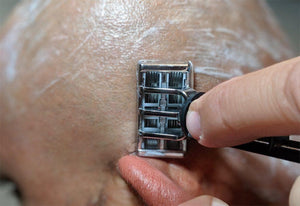 Apply On Wet Skin
It's thick and velvety, which means it won't pre-leak all over the shower floor when you pop the cap. It's milky white when it touches the skin, then turns translucent with every swipe until shaved clean.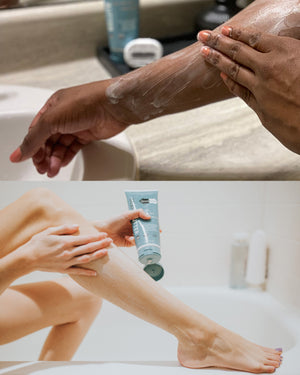 Moisturizing
With smooth glide application, it doubles as a lotion to hydrate dry, sensitive skin; all day long. Infused with tea tree, aloe, and shea butter that work together to give you that weightless sensation we love, soothing and has anti-inflammatory benefits. You can re-apply after shave is complete to moisturize your skin.