What Makes Us Different?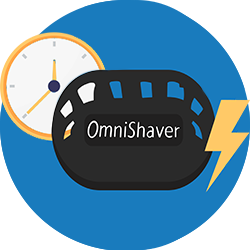 Your Fastest Shave
Shaving a scalp can take anywhere between 5 and 15 minutes, but with the OmniShaver you can cut this time down by up to 75%. Our videos demonstrate scalps being comprehensively shaven in just a minute.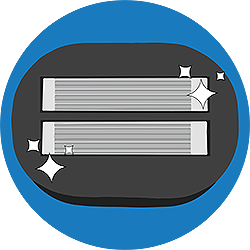 Self Cleaning Razor
There's no need to stop and rinse throughout your shave with the OmniShaver. Our dual-bladed system works to pull the hairs and debris out of one set of blades while the other continues to cut and shave. Simply rinse with water when you're done!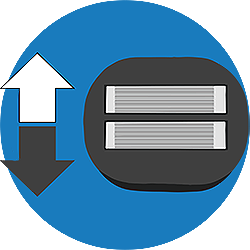 Longer Lasting Blades
While we already use good-quality razor blades, they're also designed to polish and 'strop' their edges throughout the shaving process. This keeps blades sharper, straighter, and more effective for longer than a typical manual razor.
Also Shaves Body, Arms and Legs.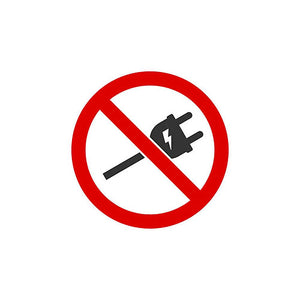 Non-Electrical
OmniShaver is a fully manual razor with no electrical components, requiring no batteries or charging. Despite being manual, it offers a quick, thorough shave for men and women's head, arm, leg, and body, without leaving stray hairs or stubble like electric razors.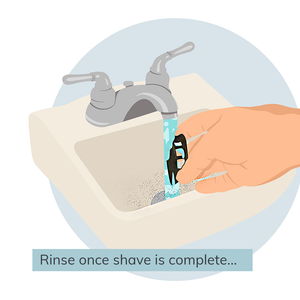 Self-Cleaning Razor
We've crafted the world's first self-cleaning shaver, meaning that you can save yourself time and effort while shaving by cutting out regular stopping and rinsing. This system works by dislodging and drawing hairs out of one set of blades on each backward stroke while the other continues to cut and shave away. Once your shave is complete you simply have to rinse the blades out once thoroughly and let the OmniShaver airdry.
Self-Stropping Blades
'Stropping' is the final stage in sharpening and maintaining blades, and ours are designed to strop against the skin on your scalp and body. As you stroke your shaver back and forth, the blades are essentially polishing themselves against the surface of your skin, leaving them straighter and sharper with every shave. When properly cared for, washed, and dried, these blades should last up to twice as long when compared to typical razor blades.
Video: How Self-Clean & Strop During Use Works
Blade Longevity
OmniShaver blades outlast other blade edges because they self-straighten and polish (or "strop") during use. Most razors require blades to be replaced after one week of shaves, so expect at least two weeks of shaves from OmniShaver blades, which offers great value.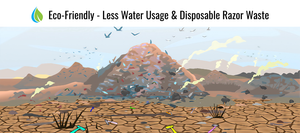 Our innovative OmniShaver razor is designed with the environment in mind. Unlike typical razors, OmniShaver doesn't require rinsing during shaving, saving thousands of gallons of water waste per person each year. The long-lasting blades also drastically reduce razor waste. We even incorporate recycled plastics into production. With its water-saving self-cleaning blades, reduced waste, and eco-conscious manufacturing, OmniShaver is helping redefine the future of green shaving.
Difference Between Classic & Premium?
The Classic and Premium both provide quality shaves, but with distinct design and performance differences. The Premium OmniShaver has a triple plated steel head, making it heavier and capable of transferring heat during the shave for a soothing sensation and closer shave. The Classic features a lightweight plastic head and doesn't accept replacement cartridges. While the Premium offers a luxurious, long-lasting experience, the Classic model is ideal for those prioritizing portability, convenience, and budget-friendliness.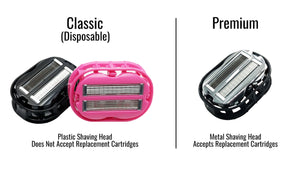 Try OmniShaver Risk-Free For 30 Days!
No questions asked 30 day returns! Transform your shave game with OmniShaver! Unleash the power of our revolutionary razor, backed by thousands of 5-star reviews. Say goodbye to time-consuming, tedious shaves, and hello to an effortless, ultra-smooth experience. Don't settle for less – join the OmniShaver revolution today!